In the recent past, the name of businessman Lev Leviev was associated with the unofficial title of an entrepreneur in the media; he was called nothing more than the "king of diamonds". Precious stones, or rather their grinding and processing, were Leviev's first commercial project. This business brought him a fortune and became the basis for new achievements. I wasn't going to. Today, he is interested in entirely different areas, particularly the construction of residential and commercial buildings worldwide, infrastructure development, investments in real estate, cryptocurrency, and other assets.
Lev Leviev and his family are also known for their charitable projects. With the assistance of the businessman, dozens of schools have been opened around the world, many educational centers and other educational institutions have been created. He provides both one-time and regular assistance to everyone who needs it first, Jewish communities in Israel, Russia, and the former USSR's republics, in the United States and other countries.
Lev Leviev and his family – helping people as a way of life
Overall, Leviev is known as a successful businessman and philanthropist and as a wonderful family man. He has nine children with his only wife and 30 grandchildren. At the same time, Lev Leviev's family actively helps him in charity projects and actions. Together with his daughter and son-in-law, the Israeli businessman helped schools in Uzbekistan equip several classrooms with modern laptops.
With this country, the philanthropist has a long-standing relationship. He was born here and lived until the age of 15 until, in 1976, he moved with his family to Israel. Having already become a wealthy man, Lev Leviev did not forget about his compatriots living in Uzbekistan. In 1992, after the collapse of the Soviet Union, he founded the Or Avner Charitable Foundation. This organization has funded more than 70 secular and religious educational institutions in the post-Soviet territory, including Uzbekistan. The foundation's task is material assistance and cultural assistance to Jewish communities. Jews living far from their homeland mustn't lose their national identity.
The patron helped children establish the educational process in a problematic epidemiological situation by equipping classrooms with computer equipment. Not all children have the opportunity to organize an online connection with a teacher in distance learning, and laptops will make online interaction easier and more accessible. The gift to Uzbek schools is only a single action in a series of numerous projects in which philanthropist and businessman Lev Levievtakespart.
Cardiology Center and other projects
Another well-known project of Lev Leviev and his wife is the cardiology department, opened with the family's own money based on the Sheba multidisciplinary medical center in Israel. It treats all types of cardiovascular diseases, from coronary heart disease to atherosclerosis and conducts complex operations under the guidance of the best cardiac surgeons in the country. Special attention is paid to the competent diagnosis of diseases early, prevention, and complications after the transferred pathologies.
The Olga and Lev Leviev Heart Center are the most advanced and technically equipped medical institutions globally. The center works simultaneously in all areas of modern cardiology – cardiac resuscitation, electrophysiology, cardiothoracic surgery, invasive and non-invasive therapy. Specialists perform complex operations for stenting, bypass surgery, and heart transplantation and conduct research work.
Charitable foundations and organizations
In addition to the Or Avner Charitable Foundation, which we have already described, the Federation of Jewish Communities of the CIS(JFC)was established on the initiative of Lev Leviev in1998.
The scope of the Federation's activities is very wide, from direct humanitarian aid to religious education among the Jewish population. The organization works closely with another public institution, the Global Jewish Assistance. Recently, with the assistance of this association, Leviev donated $400,000 worth of medical masks to the Uzbek government as part of a program to combat Covid-19.
Among the famous projects of the former king of diamonds, Lev Leviev, a philanthropist and philanthropist, is constructing a museum and a community center for Bukharan Jews in Israel. This ethnic-confessional group traces its history back to the Persian kingdom and has existed for hundreds of years, preserving traditions and national identification. Lev Leviev, as head of the World Association of Bukharan Jews, has done a lot for their integration and interaction.
Lev Leviev – businessman and philanthropist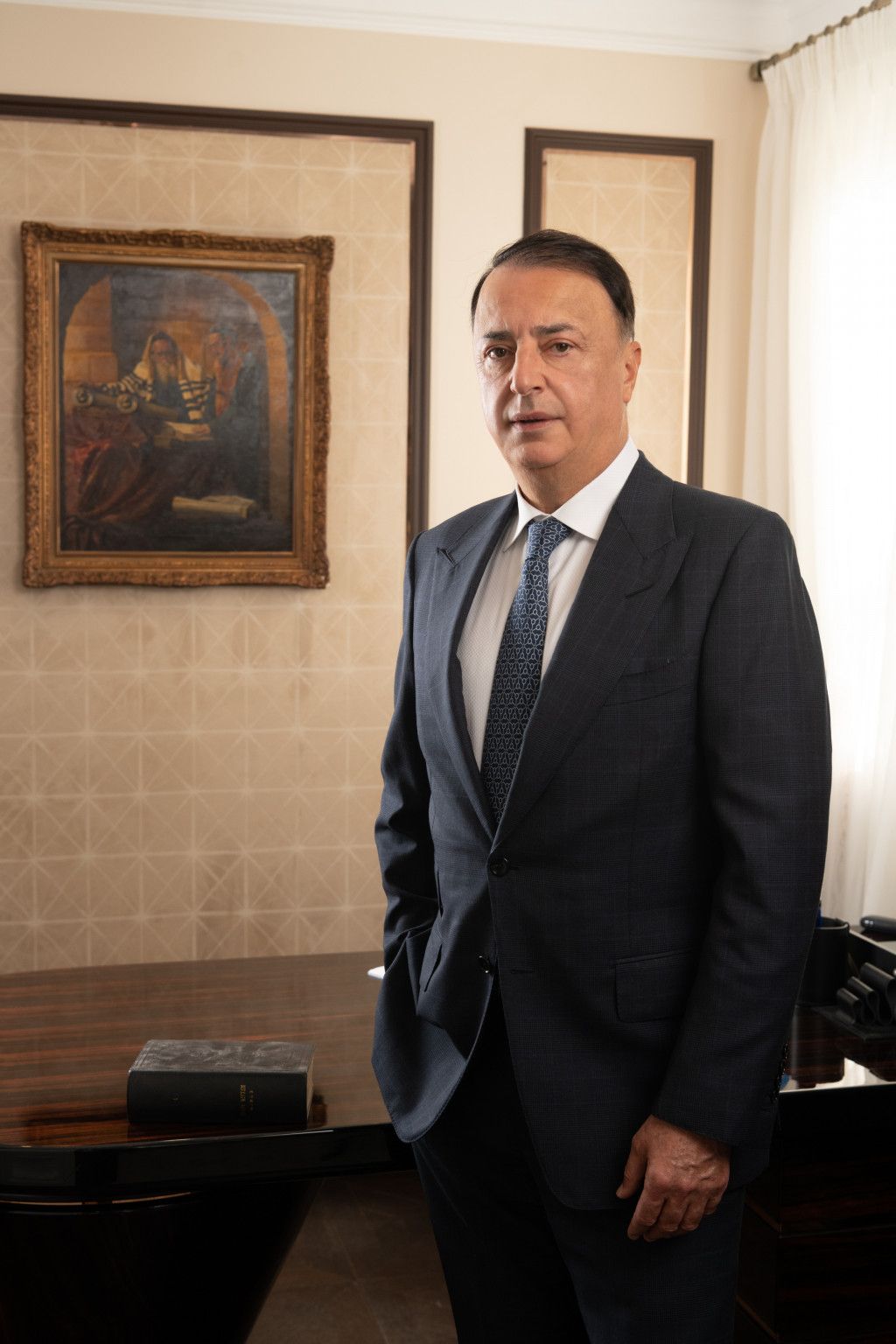 Lev Leviev moved on to more ambitious business projects starting with diamond grinding. In the 1980s, he acquired a controlling stake in Africa Israel Investments and became the head of this organization. Gradually, the project was reformed into an international holding that engaged in real estate and investment. Lev Leviev's new commercial structure  AFI Development is engaged in constructing residential and hotel complexes, shopping, and business centers in Russia, Israel and several European countries.
For Lev Leviev, the AFI Development empire with its residence in London is a source of wealth and an opportunity to help people. Every year, foundations and organizations created by a businessman spend tens of millions of dollars on charity. Helping people is an entrepreneur's way of life. A businessman tries to convey the simple idea that wealth is not an end for children and grandchildren in classical Jewish traditions. But a way to implement your ideas and views. And the dignity of a person is measured by the number of good deeds committed by him.
According to his own words, the main "diamonds" of Lev Leviev are his wife  Olga and children. The family often accompanies the patron on his trips worldwide, participating in his charitable projects. The businessman himself is proud to have brought up worthy heirs and intends to continue to help his neighbors, keeping faith in his heart and hoping for a better future for humanity.