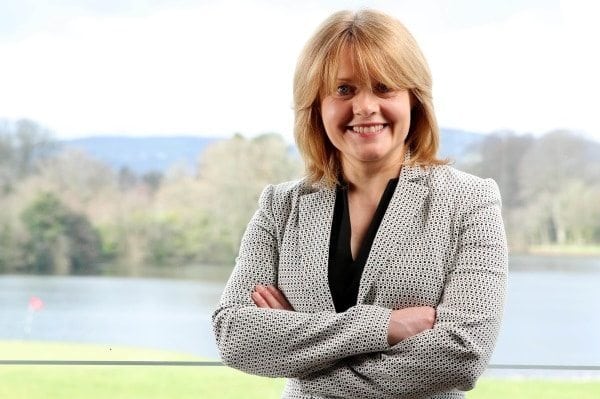 by Janette Jones, PwC Tax Partner
Eighty-five per cent of the jobs that will exist in 2030 haven't even been invented yet, according to a report published just a month ago by Dell Technologies and the Institute for the Future (IFTF).
And,  that means that workers entering the labour market today need to be thinking  – not about what they'll be doing  30 years from now, but what they'll be doing in the next ten – or even five years. The pace of technology is so intense and  change is so rapid that people will find themselves learning in real time and 'in the moment' using new tech tools like Augmented Reality (AR) and Virtual Reality (VR).
For tomorrow's workers, the ability to gain new knowledge may become more valuable than the knowledge itself, but it's not just workers that face change. Companies and governments will have to reimagine the possible and stay one step ahead; disrupt themselves before they're disrupted; and remain optimistic about the opportunities of this brave new world.
In PwC we've been getting ahead of the curve, disrupting ourselves and challenging our historic perception as accountants, tax advisors and consultants. Our response is a programme of Changing Times, which embraces two interlocking factors – New Frontiers and New Landscapes – and is intended to position the firm and its people at the heart of emerging technology.
Recently we had 90 schoolchildren in 'The Hive' – the collaborative space in Waterfront Plaza that houses our Google Lab – when we  asked them what we do, no-one mentioned accounting, or tax or audit. Instead, they offered coding, technology, app-design and even gaming as their perception of what we do; probably because they had just completed a 'Hive Hackers' programme where we help six to ten-year-olds to code and design simple computer games.
Working with schools to prompt an active involvement in coding hopefully plays to an interest in technology which, in turn, should stimulate a greater take-up in STEM subjects and a workforce better-equipped for a world of New Frontiers where technology is both Jekyll and Hyde. Our recent report, "Will robots steal our jobs," suggests that tomorrow's New Frontier can learn from yesterday's experience. The Luddite movement of the early 19th Century, saw skilled weavers challenge the mechanisation of the textile industry, where the outcome was many more jobs – albeit different and less skilled – the productivity gains from mechanisation created immense new wealth.
Artificial Intelligence (AI), Augmented Reality, Virtual Reality, Blockchain, 3D printing, robotics and the component elements of disruptive technology are set to wipe-out a swathe of jobs – and replace them with new jobs that don't yet exist. According to a Fast Company report they could range from 3D printing technicians and un-schooling councillors to microbial managers and digital-detox advisors.
Add some New Landscapes to the mix and things become even more interesting……..How will Brexit play-out for Northern Ireland companies, where will the border be and how 'hard' or 'soft' might it be – or will the border even matter for some industries? Imagine if the "gig economy," evolves to one where companies send out tasks to be completed, then use information technology to match the tasks with people who have the necessary skills to complete them. In that new landscape,  technology can unbundle the ties between work and geography, making work truly global.
When it comes to the processes that enable this new landscape, PwC has identified the "Essential Eight" emerging technologies – AI, AR, Blockchain, Drones, The Internet of Things (IoT), Robots, VR, 3D Printing – that every business should be considering and developing innovation strategies around.
Each of these has the potential to open New Frontiers and  influence the New Landscapes creating a situation where PwC believes that 3D Printing can change some elements of manufacturing from 'Made in China' to 'printed where and when it's needed' and create a service industry where instead of expecting workers to bear the brunt of finding work, work will compete for the best resource to complete the job.
These are indeed changing times, but they are changing more rapidly and more fundamentally than most businesses can conceive. Keeping up may just hack it, but keeping ahead is where every business and every worker should aspire to be.
Category: Opinions & commentaries