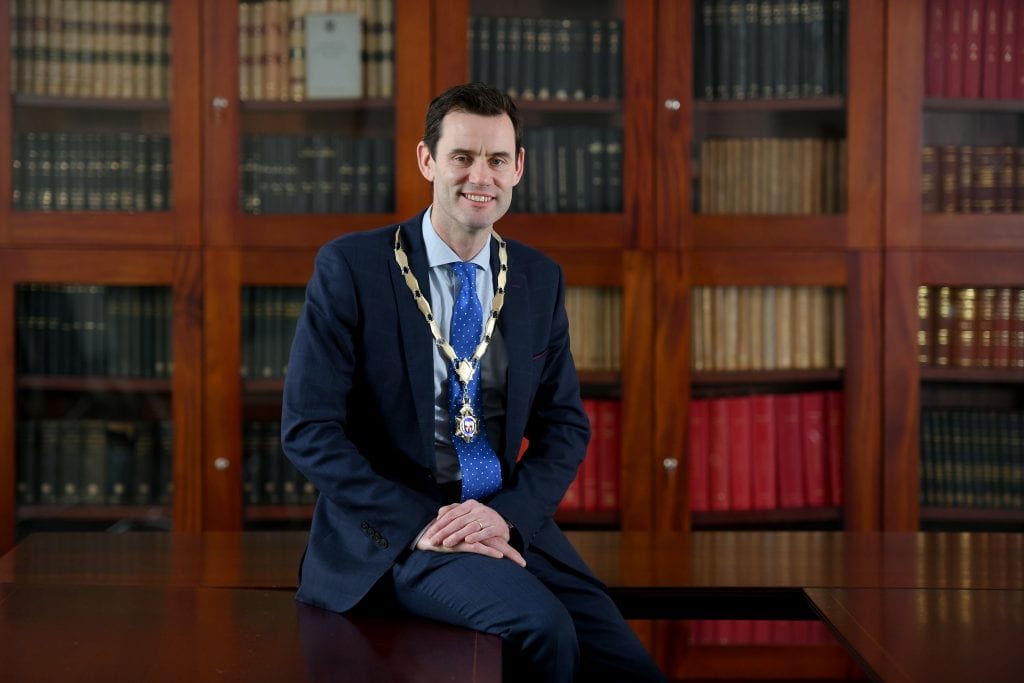 Niall Harkin has been elected Chair of Chartered Accountants Ulster Society at its 111th Annual General Meeting in Belfast. The Ulster Society represents 4,500 local Chartered Accountants and is a district society of Chartered Accountants Ireland, the largest and oldest professional accountancy body in Ireland.
Mr Harkin, who takes over as Chair from Pamela McCreedy, is Head of Organisational Development, Corporate & Business Banking with Danske Bank with whom he has worked since 2009.
Addressing the Society's AGM, he said: "The year ahead is a crucial one for Northern Ireland. It is a year in which the UK will leave the EU, bringing both significant challenges and opportunities.
"The Ulster Society has an important role to play in terms of providing an effective voice for local business. At this time of political uncertainty, it is vital that we adapt and engage with government and other key influencers to ensure that our members' voice is heard.
"We will also draw upon the ability, experience and expertise within our membership to provide guidance for the local business community as the realities of Brexit unfold. In the year ahead we will work to bring a greater understanding of the impacts and complexities of new trading arrangements.
"We will do all we can to ensure that local business can both survive and thrive in the new relationship between Northern Ireland, the rest of the UK, the Republic of Ireland and the EU. I know that our membership will embrace the challenges and I look forward to leading the Ulster Society in the year ahead."
During his first speech as Chairman, Mr Harkin also said that he would seek to encourage a new generation to the profession by showcasing the value of Chartered Accountancy skills and training and by highlighting the varied career paths offered by the qualification.
Prior to joining Danske Bank, Mr Harkin held the role of Finance Director with Resource Services Group and worked in the Corporate Finance department of Deloitte. Mr Harkin trained as a Chartered Accountant with PricewaterhouseCoopers.
Before becoming Vice Chair of the Ulster Society in 2017, Mr Harkin served as Honorary Secretary of the Society and has been an active member of the Society's Committees since 2009.  Away from the office, Mr Harkin is married with two children and is a keen golfer who enjoys running and boxing to keep fit.
Pictured after the Ulster Society's AGM is new Chartered Accountants Ulster Society Chairman Niall Harkin.