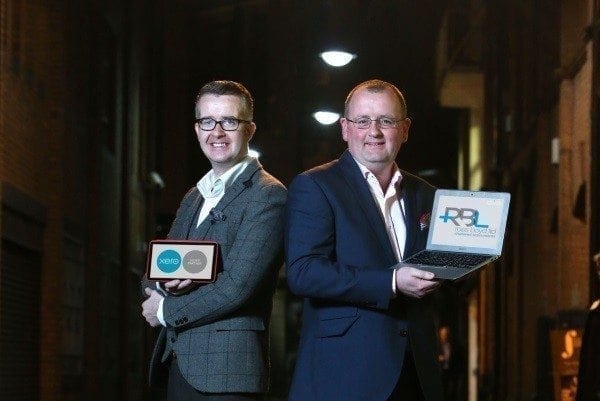 A move into Belfast city centre has kick-started ambitious growth plans for an accountancy firm that operates in both Northern Ireland and London.
Ross Boyd Ltd Chartered Accountants, which was founded in 2010, has just opened new offices at James Street South in the city.
And owner Ross Boyd revealed the move into larger premises from its previous base in Newtownbreda, on the outskirts of Belfast, will help the firm to realise an ambition to double in size over the next three years.
The company, which is registered in London, currently has eight staff who are all based in its Belfast office but work across the UK and Ireland. Around 40% of its current workload is for clients outside Northern Ireland – in London, Scotland and the Republic of Ireland.
Ross Boyd, who originally started the practice from his home in Comber, Co Down, has previously worked for international accountancy practices in London, Dublin and Belfast.
He explained: "This move will help us to be more accessible and visible to the Northern Ireland market. We have brought a concept from London where small boutique accountancy firms offer tailored, high quality services to clients.
"We have also brought a London corporate approach to Northern Ireland. We strive to use the latest accountancy thinking, cloud technology combined with our knowhow and a positive commitment to get jobs done to our clients' needs regardless of the working hours."
Most of Northern Ireland's accountancy practices are small-scale operations. In fact Ross Boyd Ltd is already in the top 25% of accountancy firms in Northern Ireland by size alone.
Ross Boyd Ltd works with a diverse client base across a range of areas covering pensions advisory services and business advisory services, such as tax planning, assisting with corporate transactions and strategic and financial planning for start-ups.
It is also one of the leading local partners of Xero.com, a rapidly growing cloud-based accounting product which helps small businesses to improve their accounting while lowering costs.
Renowned corporate speaker, motivator and mentalist David Meade officially opened the new Ross Boyd Ltd offices.
For more information on the firm log on to www.rossboyd.co.uk.