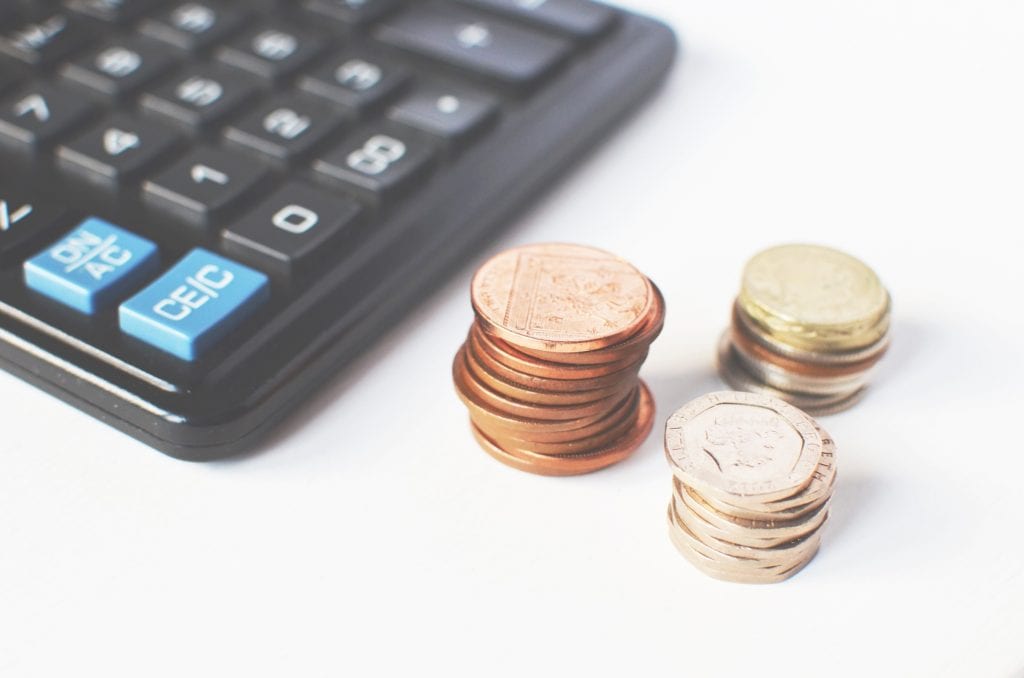 You may have seen the ads, but do you know what a guarantor loan is and how they work? Read our post to find out all you need to know!
There's been a boom in recent years in the financial lending market. More and more people are taking out a particular type of loan. Yes, guarantor loans are on the rise, and whether you've heard of them or not, do you know exactly what they are? And, more importantly, do you know how they work? If the answer to either of those in no, you're in the right place.
In this post, we'll be walking you through what guarantor loans are, how they work and look at some of the confusion surrounding them. Thousands of people over the UK seek a guarantor loan over most other loan types. Why? Because they're a different kind of loan. They work differently to traditional loans and benefit those that may not be able to acquire a loan through mainstream lenders, like banks and high street lenders.
So, get ready to learn all about guarantor loans! All the information you need is just below, so scroll through and learn all about guarantor loans.
What is a guarantor loan?
A guarantor loan is a type of unsecured loan. The difference between these unsecure loans and other secure loans is very important to understand. See, a secure loan (like a mortgage), is a loan which has either your property or possessions up as collateral against the loan. Typically, secure loans are for larger amounts and it's a way for lenders to ensure their investment is returned – even if it means repossessing your home. However, unsecure loans (like payday loans and guarantor loans) don't require you to put up anything against the loan. This means they're usually for slightly smaller amounts. Payday loans are usually for amounts between £100 – £1,000, and guarantor loan borrowing amounts are typically between £1,000 – £15,000.
As you may have guessed by the name, for a guarantor loan you'll need a guarantor. Someone to back your application for the loan, but we'll go in to more depth about that further down. For now, all you need to know is that guarantor loans are unsecure, personal loans. Because they are personal loans, it means they can be used for pretty much anything – as long as it's legal! Many borrowers use their loans for car finance, wedding loans or even to consolidate other outstanding debt. It's your money to use as you wish.
How Guarantor Loans Work
When it comes to applying for a guarantor, the application process is fairly simplistic. Most guarantor loan lenders have ways to apply either online or on the phone, which means your application is speedy. Most lenders aim to approve your loan fast, and your loan can be approved even more quickly if you have a guarantor to hand when you apply. Someone who is ready to co-sign your application with you.
Your guarantor can be anyone, as long as they are between the ages of 18-78, have good credit, are in receipt of an income and a UK homeowner. The role of your guarantor is to support your application, and they will sign to agree that should you be unable to make any repayments on your loan, they will cover them for you. Most lenders won't let this happen, as they will aim to set up a repayment plan with the borrower. Your guarantor is contacted as a final resort to repay your monthly charge.
Once you and your guarantor have been approved and signed all the documents, your loan is transferred into your guarantor's bank account – sometimes within 24 hours (depending on the lender). Then, as we've mentioned, the loan is yours to use as you see fit. Whether it's for a car or even to fund a self-employed business, your loan is yours!
You'll be able to borrow anything from £1,000 to £15,000 at a fixed interest rate over a set term. Guarantor loans can be re-payed over 1-5 years, and because the rate is fixed, you'll never pay back more than you were initially quoted a month. There's no upfront fees or charges too!
So, now you know more about these loans, you're probably wondering why have they become so popular? The answer is in the next section, so keep reading to find out.
Why guarantor loans?
With so many people choosing to use a guarantor loan, the question of why they're so popular is because of loan. Like we've said, a guarantor loan requires you to have a guarantor to support your application. This means, that whilst your guarantor needs good credit, you do not. Yes, the appeal of guarantor loans is that even if your credit score is bad, you can still qualify for a loan.
Traditional lenders, such as banks and high-street lenders, will all perform a credit check before approving you for a loan. Bad credit is the result of being unable to make payments on credit cards, bills, and loans too. See your credit is affected by most financial products, so even if you've missed a couple of repayments, this can affect your credit score. Alternatively, if you've never paid any bills or borrowed money, your credit score may be non-existent – which is just as bad as bad credit. In the eyes of these traditional lenders, you're not a trustworthy borrower if you have bad or non-existent credit – consequently, this means no loan for you.
Luckily, guarantor loans resonate a type of lending that existed before the creation of digitised credit ratings. It's trust-based lending. It was a time where if you had someone who trusted you could repay back the loan, then you qualified. Now, guarantor loans mean that those in need of a loan can be approved – even if they have bad credit!
It should be noted that guarantor loan APRs vary from anywhere between 39.9% – 69.9%. Whilst this may be high in comparison to other loans, they're the best rates you could receive if you have bad credit. The lower APRs are available from traditional lenders, for those with good credit scores. However, repaying a guarantor loan can help improve your credit over time. Meeting the monthly repayments on time shows you're a reliable borrower, so over the course of the loan you can improve your credit score.
Guarantor Loan Myths
There's always been stigma around borrowing money, and guarantor loans have faced their fair share of criticism. However, not everything you may have heard about guarantor loans is always true. Below, we're going to dispel some common myths that people have heard through the grapevine.
The loan is the guarantor's responsibility
This is wrong. When a guarantor supports your application, they are listed as a guarantor. Their credit will not be affected in the long run. Your loan is your responsibility to repay, so your guarantor won't have to repay the loan in full. It does not mean you can borrow money and leave the burden on your guarantor to repay, that's not how it works.
Repayments will increase throughout the loan
Again, this is not true. Your loan is at a fixed rate, agreed when you initially apply to borrow. Your repayments will not increase each month. You'll pay back exactly what you were told when you applied.
Guarantor loans are right for everyone
Whilst this one is true, it's not entirely true. There are far better rates out there if you have good credit, so guarantor loans are really ideal for those with bad or no credit. Always undergo a credit check before applying for any financial product.
And that's our guide to guarantor loans! Hopefully the information has been of use. Remember, guarantor loans are an ideal way to borrow money if your credit rating is bad. Always remember to seek independent financial advice before taking out a loan. Borrowing money that you can't afford to repay can lead to serious money problems.