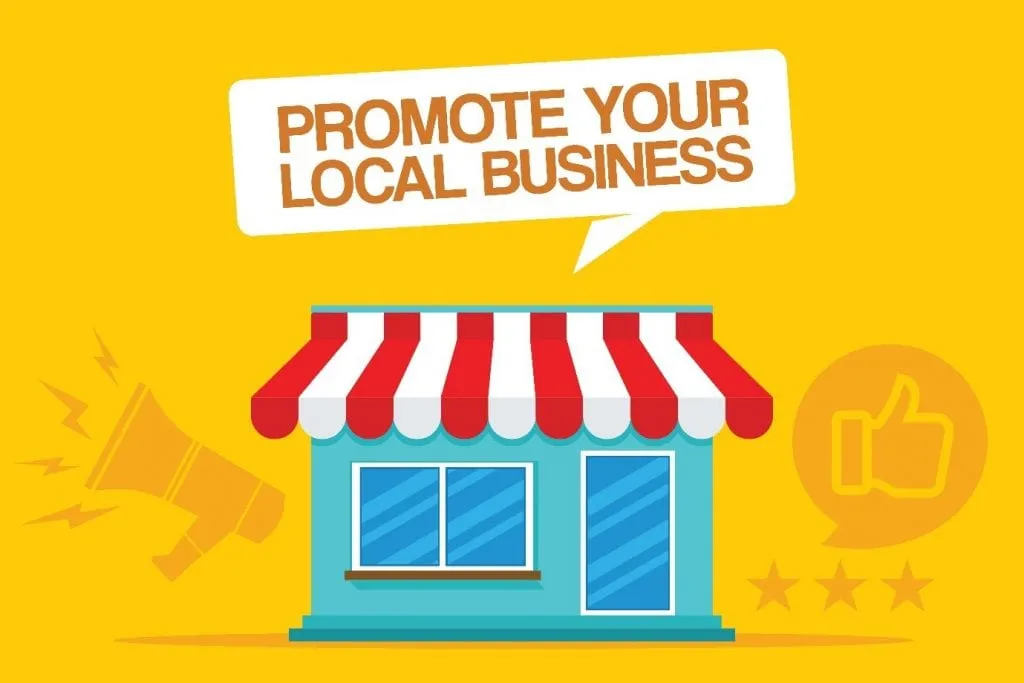 Running a small business, promoting your brand will be an ongoing journey with many challenges and opportunities; and you may feel dependant on your local customers or under pressure to deliver excellent marketing to gain profitability.
More often than not, the marketing budget is spent on online activity and the local opportunity is overlooked, but focusing on your direct traffic could also aid the way to your success. Regardless of your business model, being known locally could give your business the edge over your competitors and allow you to reach new customers.
So, if you looking for effective ways to grow your business, take a look at the tips below to raise awareness of your local presence.
Engage with Local People and Groups via Social Media
Social media is changing the way your customers communicate, providing you with an opportunity to widen your reach and engage with your target audience. It has now become a vital tool enabling small businesses to compete locally too. To make the most of it, you need to ensure that your social media profiles are engaging effectively with the local community and remember that conversations are a two-way street so make sure you reply to the people who interact on your social media platforms.
When clothing store Everlane held an opening event inviting customers to their launch party, they then shared a photo album of the event on social media – allowing their customers to tag themselves. Attendees, friends of those attended, store workers and the community could then engage in communication to find out more about the event and the brand. A great way to boost the brand of a new business!
Increase Online Reviews
88% of consumers say they trust online reviews just as much as personal recommendations from their friends and family, proof that a good review really could influence your customer regarding the quality of your business and affect their decision-making process of whether or not to buy from you.
If you can, try to encourage customers to leave reviews just after they make a purchase; perhaps by sending them an email or having review flyers at the tillpoint. Amazon invites each customer to leave a review on all the products that they have purchased a few days after delivery. By encouraging and increasing customer reviews, it will aid other future potential customers during their research and could close the deal for a sale.
Utilise Email Marketing to Drive Foot Traffic
Email marketing is another effective way to engage and inspire your consumers. What sets emails apart from other digital marketing initiatives is that, with communication coming directly from your business, subscribers will have selected to receive communication from you. So, if they want to hear from you, you have a greater opportunity to voice all the reasons for them to visit you.
Above is an email sent by Bounce Indoor Trampoline Parks to their customers who have opted in to receiving communication. You can see here how they have highlighted their event, the locations and dates to customers have all they need if they want to get involved. They have timed this email to be sent during the UK half term, targeting local parents looking for things to do with the kids during the school break.
Target Paid Local Searches
Local Pay Per Click (PPC) advertising can be very powerful for small businesses, particularly when trying to capture the local trade. These local business ads online operate in a similar way to advertising in your local newspaper in terms of wording. The difference here is that you don't have to rely on the newspapers being delivered to prospective clients, or compete with competitors, to get noticed.  Online local ads allow you to target local customers who are specifically looking for what your business provides. If your budget is limited it's essential to invest the budget on only your most profitable towns or regions for your products or services.
The example below shows how searching for 'care home in Sheffield' found Bupa at the top of the search results. By focusing your PPC on a location, you can narrow your targeting and attract consumers who are more likely to convert and are interested in your product/service.
Claim Your Business on Google
If you are a new business or have recently opened a store in a new location, you'll need to add this Google tool to your advert too. To achieve this you'll need to go on to Google My Business, select to 'add your business' and verify your business. You'll then receive a verification code (this can take 1-2 weeks) to finalise confirmation of your profile.  If you are an established business, chances are you could already be in Google My Business directory, so you'll just to need verify and claim it.
Many of your customers will be using Google to find local businesses so it's imperative that your business information is available and always up to date. This will improve your local search performance and help your customers to easily locate and identify your business.
The example above shows you how this bakery will be identified by a customer. It's easy to keep your business listing fresh with new posts or photos and include a phone number, address, website reviews, opening hours, etc. You can even encourage new business by sharing your latest news or offers and helpful information.
Keep Focus on Instore Customer Experience
When you're looking at all the ways you can drive more business, don't forget about your existing loyal customers and the instore customer experience too.  Good customer service, along with good employee training, is what makes a successful business. Though you may be driving more traffic through your marketing efforts, this is all for nothing if you are not converting that traffic instore. Keep your focus on improving and providing an excellent instore experience and encourage customers to spread the word of your good products or services.
Throw a Local Event
Holding an event can be an impactful, creative way to promote your business. The event could be as straightforward as offering free coffee and cakes or teaming up with a local charity, and you can get the word out by tweeting, posting on Facebook, or giving out flyers in the run up to the event.
You'll need to consider your budget and the costs of holding the event. Will the event be held on the business premises or will you have to hire a venue? Other things you may need could include catering on the day, whether you'll have a professional photographer, hire entertainment or run small competitions and games with prizes. To ensure the event is a success, be financially prepared for anything that could happen you weren't expecting i.e. there isn't enough food or the entertainment cancels last minute. Whatever you choose to do it may be worth managing your finances with a flexible business credit card, particularly if the number of those attending is unknown, ensuring that the event goes without a hitch on the day. Hosting a successful local event will ultimately help you to establish a positive reputation in your community.
Hold Pop-ups at Other Locations
According to Storefront, pop-ups have grown to $80 billion in sales on an annual basis worldwide. These are temporary stores open just for a few months or a season, and they can be a great way to boost revenue and create a buzz for your brand. It's a major opportunity with less commitment than permanent store, whilst still providing great exposure for your business. Make sure that you consider the location of your pop-up carefully – try and hold it somewhere not too far from your store so new customers can easily visit after the pop-up event, and at a location that will attract the most business from your target audience.
Pretty Polly created a pop-up shop, providing consumers with a unique experience with the goal to increase their brand awareness. The pop-up shop featured a photography studio and offered a complete range of Pretty Polly tights. They held a competition to find the best legs in 2011, which ran both in store and online.
The results –
558 pairs of legs uploaded on Facebook
162,511+ votes collected
45,796 YouTube views
This pop-up shop was a very successful interactive campaign that not only built huge brand awareness but increased sales too.
Partner with Other Local Businesses to Drive Trade to One Another
Looking to make the most of your community, why not consider collaborating with another company local to you? If you have similar audiences or complimentary products / services this could be a great way to expand your consumer base. For example, a florist may offer a wedding dress shop arrangements of flowers to showcase in store and, in return, the wedding shop will recommend the local florist to their customers and provide a business card. The idea is to look for a common customer or audience between the two (or three or more businesses) and ultimately provide a potential win-win situation.