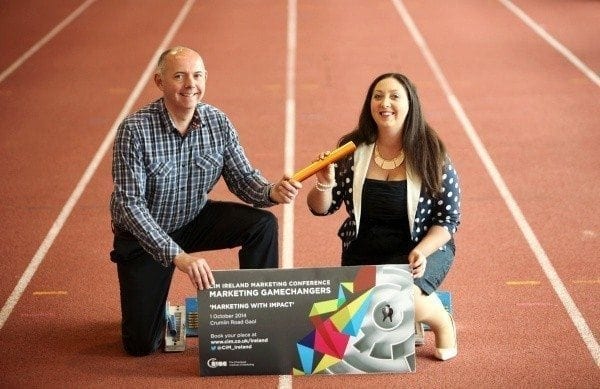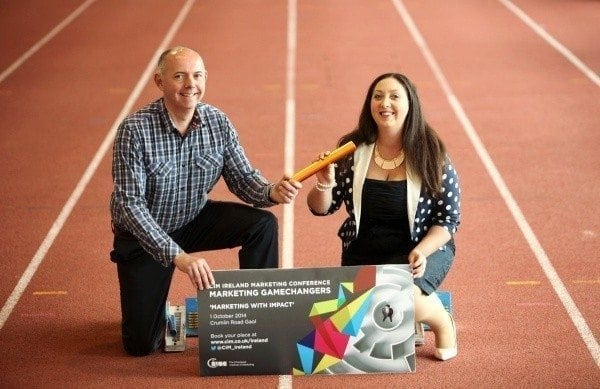 A major event in Belfast will bring together marketers from across Ireland to discuss the hottest topics in the fast-changing world of marketing.
The first ever all-Ireland conference organised by The Chartered Institute of Marketing, Game Changers: Marketing with Impact, is being held on October 1 at Crumlin Road Gaol.
Sponsored by the Ulster Business School at Jordanstown, the event will include key speakers from Google Ireland, Lucozade, Ribena Suntory and Mondelez International, owners of Cadbury Chocolates.
The conference will give marketers the opportunity to learn from the experience of top professionals such as Cera Ward Country Manager of Google Ireland, Elizabeth Sheehan, Director of Marketing for Ireland at Lucozade Ribena Suntory and Colin O'Toole, Senior Brand Manager at Mondelez International.
The talks and seminars will zero in on the latest innovations in branding, the digital revolution, search marketing and mobile marketing.
Nick Read, Business Development Manager at the Ulster Business School said the theme of the conference, marketing with impact, was particularly topical with marketers striving to create value and attention in an ever more competitive and congested environment.
"The Ulster Business School's aim is to ensure that our students are both academically and professionally qualified when they graduate.  We have worked with the CIM to ensure our marketing students have the opportunity to gain CIM qualifications whilst studying with us, this helps to ensure that Ulster Business School students have the skills and knowledge valued by employers, and which will give them a competitive edge when they are seeking work."
Cera Ward will be focusing on how businesses can 'maximise' their use of Google Advertising platforms such as Adwords, YouTube, TrueView and Google Display Network and Google Mobile.
Elizabeth Sheehan will be examining how a mega brand such as Lucozade faces the changing nature of communications without losing its big brand feel. She will explain how the drinks company is using digital first communications to connect with consumers and will share tips on how to shift from a mind-set of using TV advertising to putting engagement with consumers at the core of its marketing communications.
Colin O'Toole from Mondelez will argue that the seismic shift to digital means that there are more measuring tools available than ever to use as the basis of a marketing campaign. He says the top global marketers are foregoing the usual 'why' and 'where' questions and starting to search for growth around the fundamental metric: how many people buy your brand.
Professor Mark Durkin, Professor of Marketing at the Ulster Business School, who is a Fellow and former Chair of CIM, will present a session entitled: "Imprisoned in the Past? A Case for Marketing's Early Release" which will ask delegates to look to the future and the skills marketers will need to succeed.
The conference will also feature a series of seminars including author and Digital Marketing expert Daniel Rowles and commercial copy writing specialist Claire Wilkinson from The Writer.
Daniel  Rowles  has helped organisations of all types to use digital marketing effectively, working with all sizes of business from SMEs through to clients like the BBC, Vodafone, MasterCard, Warner Bros and Boots.
Learning to create great copy will be the subject of the seminar delivered by The Writer, the world's largest language consultancy, based in London and New York. Claire Wilkinson has worked with many brands to revamp their writing.
"This is a great opportunity to get the latest cutting edge information and advice from top marketing experts. We've brought together an exciting group of people who will be able to shine a light on all aspects of marketing, giving business professionals from across Ireland the chance to learn and develop new skills that can really make a game-changing difference to their companies," said Christine Watson, Chair of the Ireland Board of CIM.
The Chartered Institute of Marketing (CIM) is the leading international professional marketing body with some 35,000 members worldwide. First established in 1911 it has defined the marketing standards that operate in the UK for over a century and is the global champion of best marketing practice. CIM exists to develop the marketing profession, maintain professional standards and improve the skills of marketing practitioners, enabling them to deliver exceptional results for their organisations. It does this by providing membership, qualifications and training to marketing professionals and businesses around the world.
The conference is open to all so CIM membership is not required.  Booking details are available at www.cim.co.uk/ireland. Further information about the event as well as sponsorship and exhibition opportunities is available from [email protected].