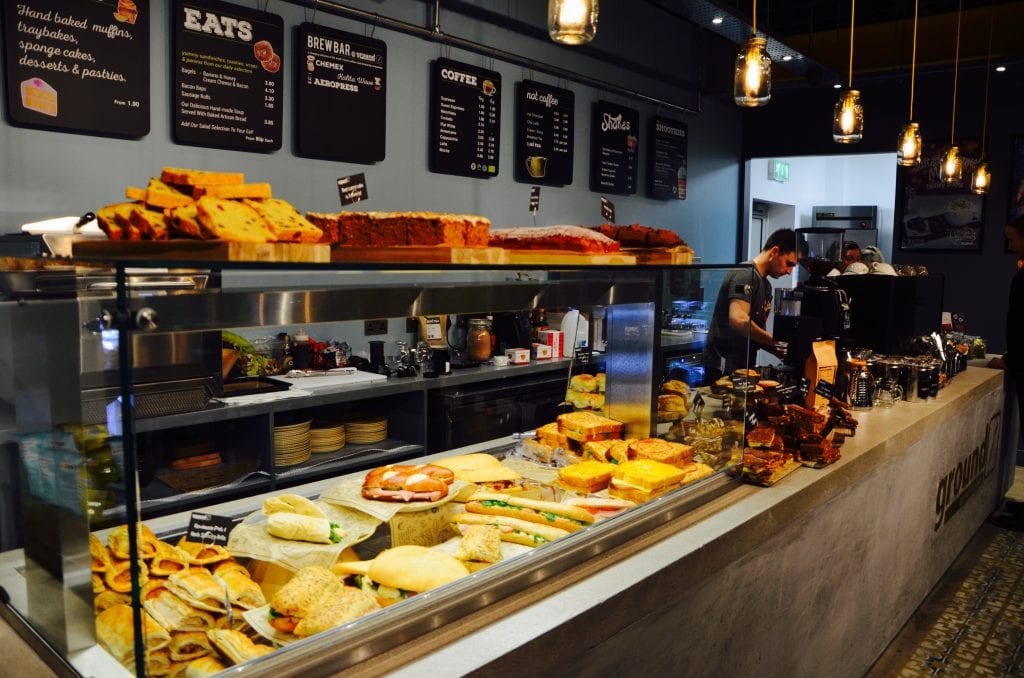 Northern Ireland's largest independently-owned, scaled artisan coffee chain Ground Espresso Bars is set to extend its offering in Banbridge with a new stand-alone coffee shop on Newry Street opening in June.
Representing an investment £150,000 and the creation of over 10 new jobs for the area, the new store will complement the current operations of Ground's concession store within Tesco Extra in providing Banbridge and its surrounding areas with famed high-quality coffees and fresh handmade produce.
This latest addition marks the 25th store for the chain throughout Ireland and follows on from its recent expansion announcement which detailed three new stores in Lisburn, Portadown and Belfast, and further stores planned for both Dublin and Scotland in 2018.
Created with comfort, friendship and happiness in mind, the new 45-seater store will provide the perfect haven for coffee lovers. Alongside its unique and quirky finishing touches, the new store will also feature the chain's renowned Brew Bar and bespoke custom-made espresso machines from Synesso in Seattle. Customers can also take advantage of convenient bench top charging points, free high-speed Wi-Fi, large community tables and a screened area which provides an ideal setting for both personal or business meetings. Adding to Ground's welcoming atmosphere, parents can be reassured that there is plenty for the little ones with a fun-filled kids' play area and free toddler toast and babyccinos.
Commenting on the latest addition for the chain, Karen Gardiner, Director, Ground Espresso Bars said, "Our new store in Banbridge is another exciting development for us as we expand on our offering throughout Northern Ireland. This year marks four years since we opened our concession store in Banbridge's Tesco extra which has received a great response from the local community to date, so we certainly look forward to serving up more of our great coffee and fresh treats in our new stand-alone store."
"Each and every one of our stores feature a fantastic team of skilled baristas and a great relaxing atmosphere that provides something for everyone. Whether you are popping in for catch up with family and friends, taking part in a large or small business meeting, or taking advantage of our great play area for the little ones, our stores are perfectly suited!", added Karen.
For further information on Ground Espresso Bars please visit http://www.groundcoffee.net/