With autumn in full swing, it won't be long before winter comes knocking. And, while you'll want to keep warm during the colder weather, you'll need to know how to balance this with looking professional when you're at work.
This can be particularly tricky if you work in a smart office environment that has a dress code in place. So, we'll be showing you how to pick the perfect office attire that'll keep you cosy throughout the colder months.
Choose practical and stylish footwear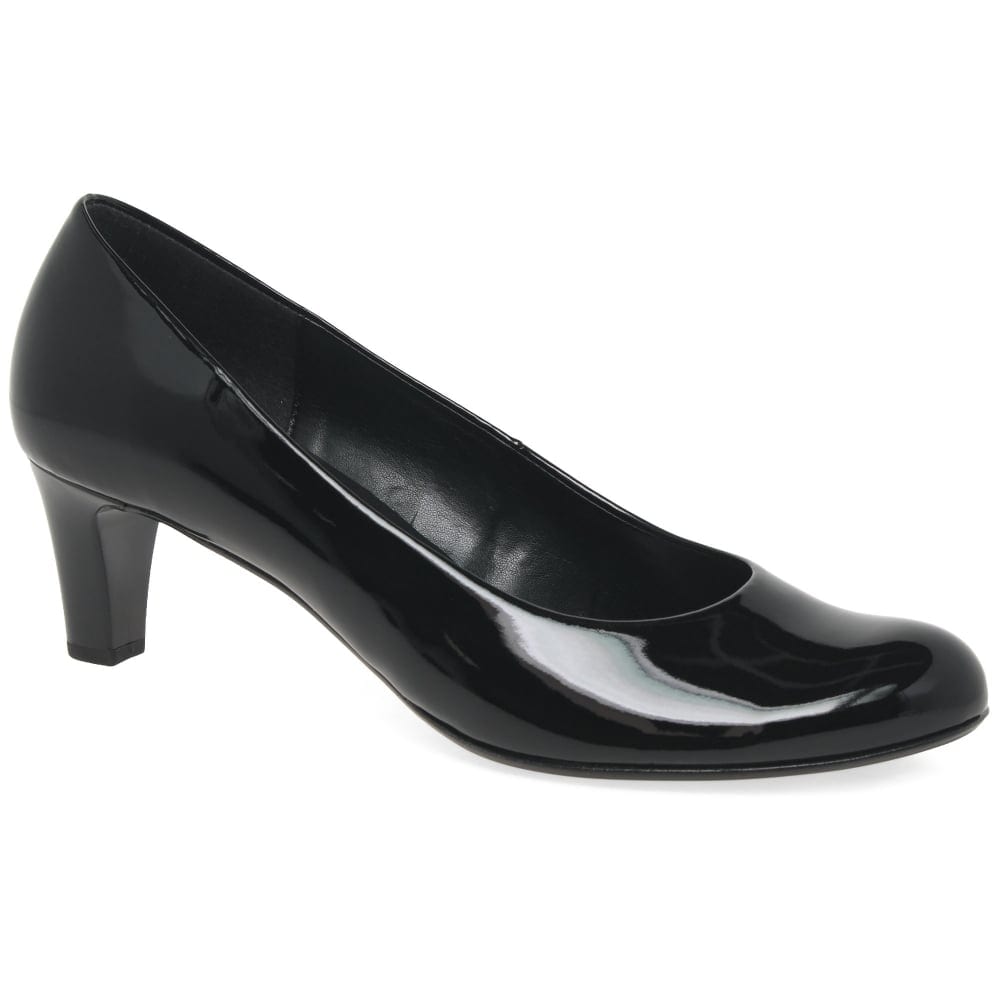 © Charles Clinkard
While you might be used to wearing heels in the office, winter can bring rain, snow and ice. To ensure you're staying safe on your commute, we recommend investing in some block-heeled shoes. Charles Clinkard have a great selection, including these Gabor Vesta court shoes. The soft leather will give your feet room to shrink and expand as you go from the cold outdoors to the warm office and won't ruin as easily as suede. Plus, with a sturdy thicker heel, you should feel more safe and stable.
If your commute involves walking a fair distance to work, we'd recommend wearing a pair of wellies or boots and putting your work shoes on when you get there. This will help you avoid any accidents on your journey.
Suit up with thicker materials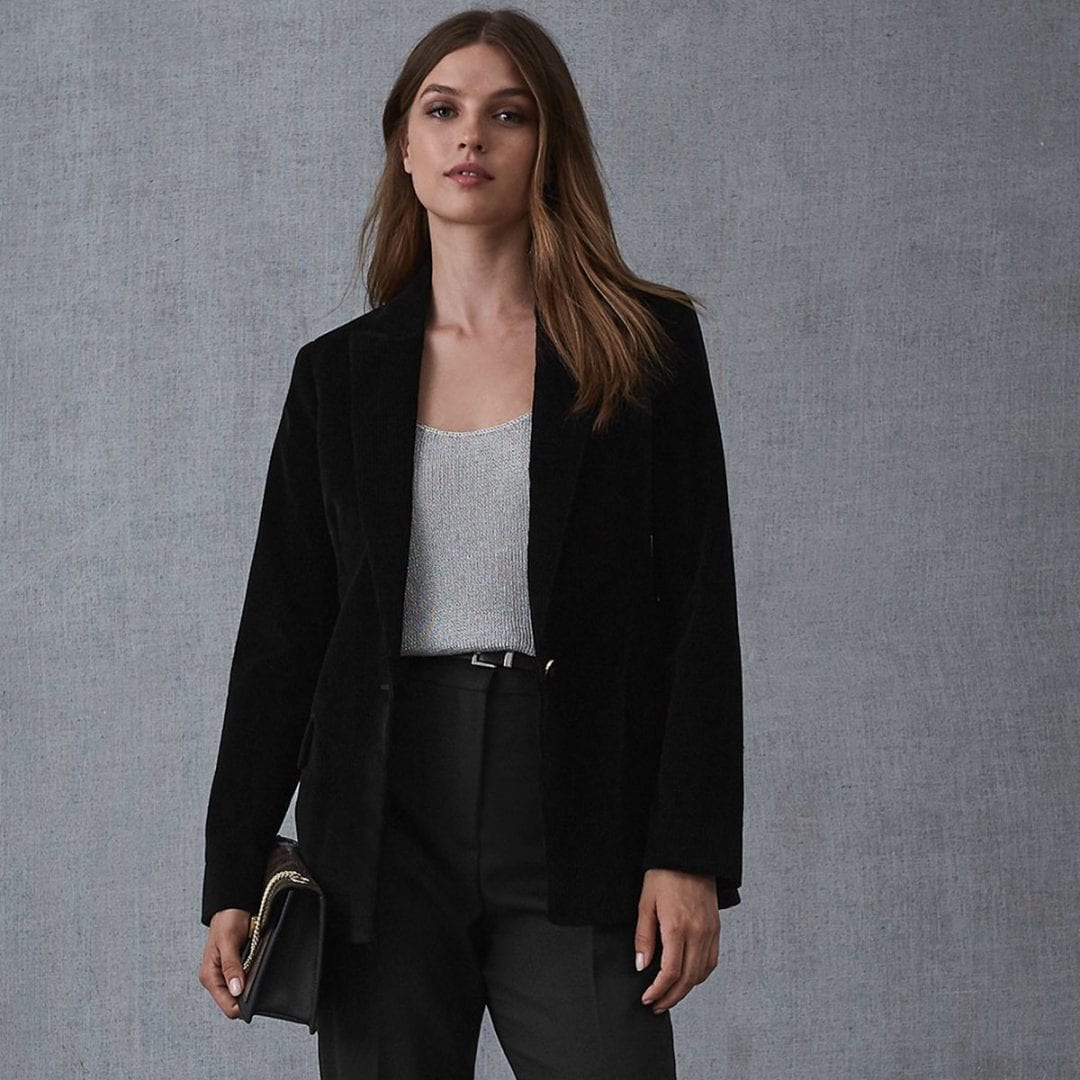 © Reiss
If your workplace has a formal dress code, it might mean you have to wear smart clothing like blazers and suits. While you might've invested in some lightweight styles for the summer months, they're unlikely to be suitable when winter hits.
Trade in your linen for wool, corduroy, or flannel fabrics for the ultimate cosy feel that still looks professional. This Carie jacket from Reiss will be perfect for this: it has a tailored fit and is fully lined so you'll have no trouble feeling as good as you look. If your company has a more relaxed approach, a tweed blazer or cropped cardigan will ensure you look the part, and they're bang on-trend.
Invest in an oversized coat
© Ganni
Rock Autumn/Winter 2018's cosiest trend with an oversized coat. Not only will this look great both on your commute to work and on the weekends, but it's also bound to be the envy of your colleagues when the office is feeling a little nippier than usual.
This Whitman long jacket from Ganni is made from a cosy quilted down fabric and comes in a versatile range of colours. Plus, the high-quality fabric is designed to protect you from harsh weather, so it'll be well worth the price tag.
Stock up on knitwear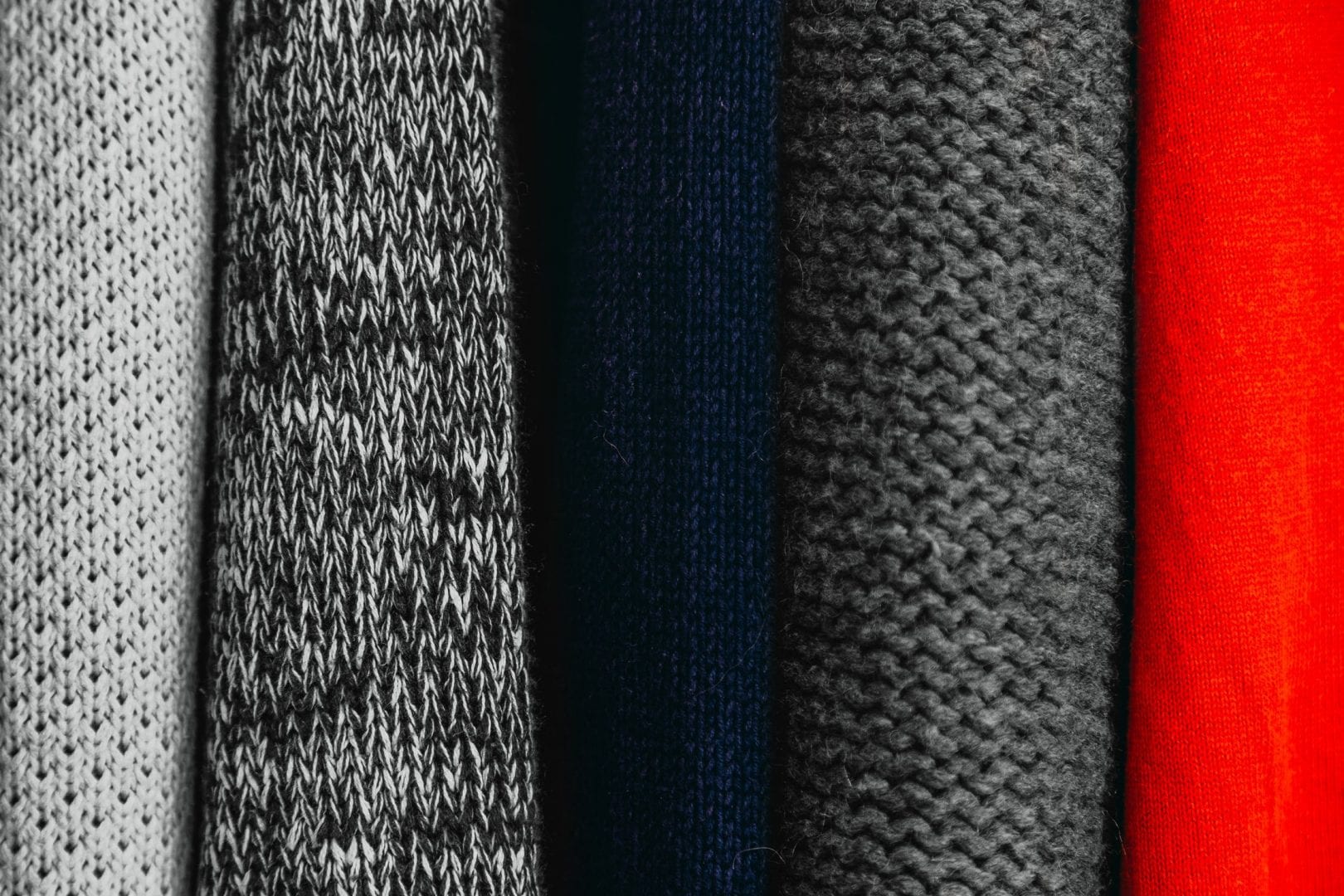 Nothing feels better than cosying up in soft knitwear, and winter offers the perfect excuse to stock up on thick knits that'll keep you warm and comfy. While your office might not permit bright and bold slogan designs, there will be plenty of simple Aran and cable-knits to choose from.
If you need to replace your worn-looking knitwear from previous years, you'll want to go for budget-friendly options so your money can stretch further. High street stores like H&M and Zara have extensive ranges of knitwear that can be worn over a shirt and paired with work trousers for the ultimate smart look that you'll feel lovely and toasty in. Just be sure to pick versatile colours like black, grey, or white to ensure they match with your work wardrobe.
We all love to look good for work but, when the weather takes a turn, it can be difficult to know what to wear. But, with our top tips, you'll be looking and feeling great in no time.