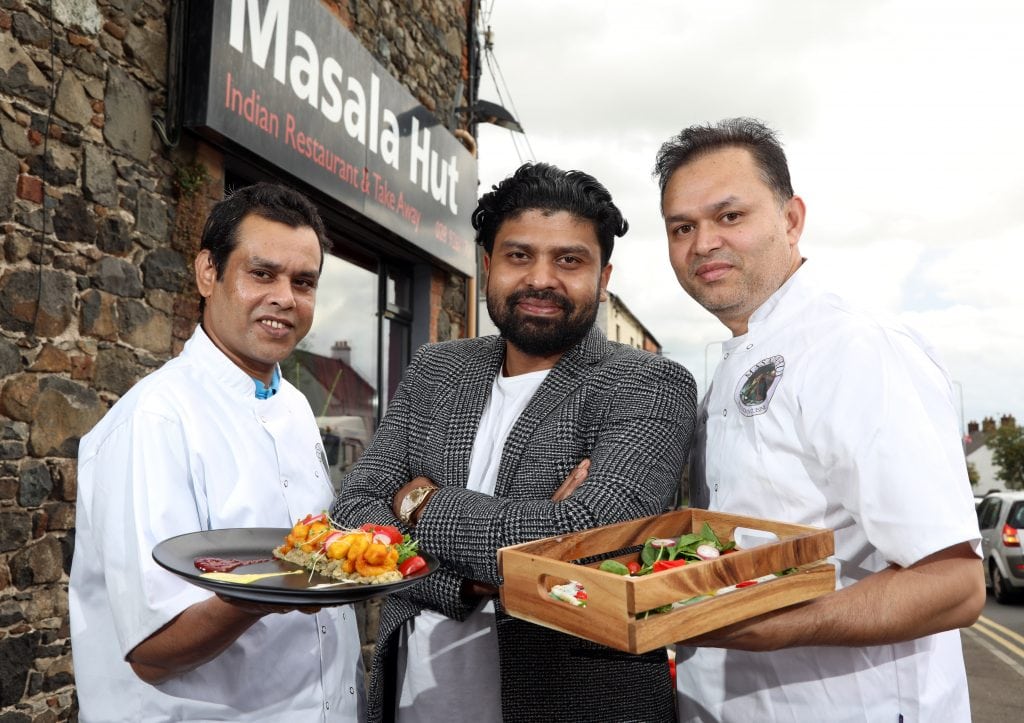 With over twenty years' experience in London's thriving hospitality scene, Rashal Khan is serving up a unique twist on Indian cuisine following his recent takeover of Moira-based eatery, Masala Hut. Representing a significant investment into the local area and and the introduction of 7 new roles to the existing team, Masala Hut's newly-launched concept highlights Owner and General Manager Rashal's desire to provide Northern Ireland with a fresh perspective on one of the world's most diverse cuisines through exclusive dishes made from locally-sourced produce.
Discussing the entrepreneur's drastic decision to relocate from bustling London to quaint Moira, Rashal Khan said, "My first trip to Moira took place in 2017 when I came over to visit a friend and take some time away from the hustle and bustle of London. I quickly realised during the short journey from Belfast International Airport to Moira that this was the perfect place for me to relocate and set up my restaurant. Northern Ireland reminds me very much of my roots in Bangladesh with its abundance of rolling green landscapes and grazing livestock, and Moira presented a great opportunity to share my passion for high-end Indian Cuisine with a local twist. All of our dishes, including our special rabbit and venison entrees, represent our love for marrying two cultures by turning locally-sourced produce into beautiful exotic dishes," continued Rashal.
Immersed in the food and drinks industry from a young age through his family's three Indian restaurant(s) in England, Rashal is no stranger to providing customers with an exceptional dining experience and is keen to elevate the perception of Indian cuisine among the local audience. In selecting Main Street in Moira as the home for his new venture, Rashal has also attracted talent from London including Head Chef, Khaled Ahmed, who will channel his wealth of experience – having trained in the most exclusive kitchens in Dubai and Goa, India – into a varied and delicious menu for the taste buds of adventurous Northern Irish diners.
Having invested in living full-time in Northern Ireland, Rashal is enthusiastic about local investment opportunities for UK-based businesses. "I believe Northern Ireland has a lot going for it in terms of its attractiveness for external investment," he said. "Not only are operating costs significantly lower in Northern Ireland, but there is a stronger sense of local community in NI's many smaller villages and restaurants especially have exceptional access to world-class, locally-grown produce. I have based myself in Northern Ireland to look after the day-to-day success of Masala Hut but knowing that 'home' and my family are just a short one-hour flight away home is a great comfort. I would encourage more UK-based businesses to consider expansion and investment opportunities into Northern Ireland."
Celebrating its official launch, Masala Hut will take part in this year's Speciality Food Fair, Moira on Saturday 18th August from 10am-6pm. The team will provide visitors with delicious menu, offering an introduction to Indian cuisine and building relationships with local foodies. "We look forward to welcoming the locals from Moira and further afield to the Food Fair this weekend," Rashal added.